---
Derby-based Specialist Contractor, Cawarden, has been honoured by The Green Organisation as International Green World Ambassadors 2022 at a special ceremony held on May 30th, 2022 at The Waldorf Hilton in London.
The triple ceremony included presentations to all Green World Ambassadors, Beautiful Buildings and CSR Excellence Award winners.
Cawarden collected their award alongside a diverse range of organisations who have also been crowned Green World Ambassadors – including Balfour Beatty, TUI, Birmingham Airport and The White Rose Shopping Centre in Leeds.
Cawarden was also confirmed to have reached the finals of the Green World Awards and will represent the United Kingdom in America next year.
During the ceremony, guests enjoyed the famous 'Tea at the Waldorf'. All nominees also received an awards gift bag for which Cawarden contributed custom wildflower seed packets as a reminder of the day.
100 trees will now be planted in Cawarden's name as part of the United Nations Billion Trees initiative.
This latest success for Cawarden comes after receiving gold and silver recognition at the International Green Apple Awards 2021 for Environmental Best Practice for their work at Summit Colliery in Nottinghamshire. The project enabled the site to be re-developed for commercial/industrial use – all whilst providing a long-term sustainable solution to protect the existing botanical diversity that had flourished, including the Common Spotted-Orchid and Bee Orchid, and maintain the conservation status of Dingy Skipper butterflies.
William Crooks, Managing Director of Cawarden commented:
"We are honoured to be presented with a prestigious Green World Ambassador Award. As an International Green World Ambassador, we look forward to continuing to support our clients to achieve their sustainable development goals. As a company, we will continue to play a vital role in providing leadership in environmentally sustainable best practices whilst making great progress on our journey to becoming a net-zero business.
"We hope our work at Summit Colliery helps others around the world to learn from our achievements."
Green World Ambassadors promote environmental best practice. Through Cawarden's work, they are helping others to help the environment as their award-winning paper is to be published in the Green Book – the world's only annual global work of reference on environmental best practice that is distributed to environmental professionals, universities and libraries around the world by The Green Organisation. The book aims to encourage others to learn from the winners' experience and to follow their lead to benefit themselves and the environment for generations to come.
The Green Apple Awards are run by the Green Organisation – an international, independent, non-profit, non-political environment group that began in 1994 to recognise, reward and promote environmental best practice around the world.

In this story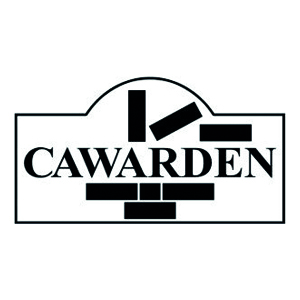 Active

This member is fully compliant with NFDC audits and legislations.
---
A family-owned and operated specialist contractor with over 35 years' experience in delivering exemplary projects.

Related resources
Originally published Jun 06, 2022 12:16:00 AM, updated July 22 2022.