---
'As the National Demolition Training Group (NDTG), it is our job to ensure we offer a complete range of top-quality, relevant training to the demolition industry, which is why we are pleased to announce a brand new course.'
Newly available in NDTG's roster is the CLOCS: Site Access Traffic Marshal Course, designed to provide your operatives with the skills required to safely and efficiently guide vehicles and plant into and out of site, whilst being the primary interface between site, the fleet and the public.
The course covers the following aspects:
The role of the Traffic Marshal
HSE Data
Traffic Management Hazards
Safe Vehicles
Hand signals
Stop-Works Board
Emergency Situations
Communication
The course is available in a bespoke format only and will be delivered at your premises at a member price of just £1,000 + VAT, or £1,300 + VAT for non-members. Up to 6 operatives at any CCDO level are able to attend, and will be issued with a dual CLOCS / NDTG certificate by the NDTG and added to the CLOCS Accredited Site Access Traffic Marshal Register.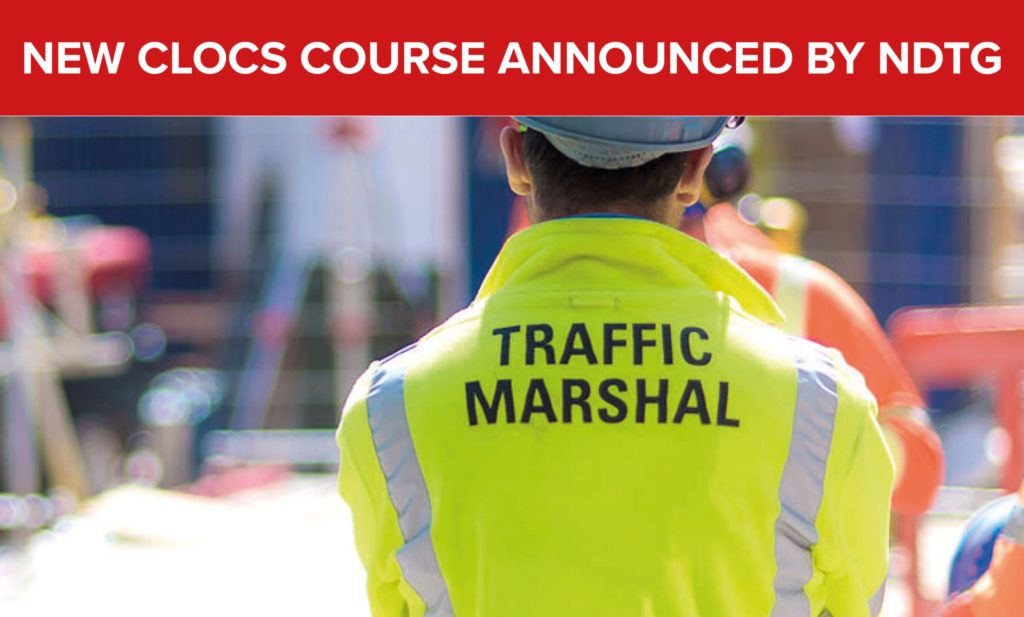 How to enquire about the new CLOCS course
For more information on the course and requirements, make sure to check out NDTG's website, or alternatively, you can contact a member of the team by calling 01442 217144 (opt 2)- they are always happy to help
CLOCS course FAQs
The new CLOCS course lasts one full day.
Your certification will be valid for three years.
NFDC members get a 23% discount for the course.
Originally published Apr 01, 2022 12:20:00 PM, updated July 21 2022.