---
MEMBER PRESS RELEASE: Sonitus DM30 Noise and Dust Monitor
The Ultimate Environmental perimeter monitor
Sonitus Systems are a high-tech company dedicated to developing accurate and highly automated environmental monitoring solutions, and to this end, they have invested in a state-of-the-art test facility for air quality research, development and ongoing calibration.
Campbell Associates are proud to work with Sonitus Systems and we are delighted to bring to market their latest monitor for noise and dust, the DM30.
The new system is based on the well-established EM2030 class one sound level meter but now offers the huge advantage of simultaneous noise and dust monitoring. This dual functionality saves considerable cost, as a single monitor can do the job of two! Using one cabinet, one SIM card/ data subscription and one power connector! For maximum flexibility, the system can be supplied as just a dust monitor or as a combined unit for dust and noise.
And it gets better….
The DM30 has been developed with the end user in mind and for demolition sites it's perfect. It will run on a 12v battery for a week or more and can also be powered by solar or hydrogen generating systems. Press one button and it automatically stores uninterrupted data to the Sonitus Cloud. Alerts to any device are instant and the reporting function is simple and clear.
For demolition sites dust monitoring of PM10 is the primary requirement, but to meet ever-demanding low emissions targets, it is likely that local authorities will soon insist on PM2.5 monitoring as well. Westminster and London City Councils have recently set a precedent for this which other city councils across the UK are sure to follow. The DM30 is ahead of the game here and has been future proofed by monitoring both PM10 & PM2.5 at the same time. It has a built-in heater to ensure air samples are accurate even in fog and other high humidity conditions. Even more impressive is the MCERTS certification recently awarded to Sonitus Systems to confirm the credibility of this new monitor.
Typically, noise and dust monitoring are required at the same location for demolition projects, and the DM30 saves you space, money, and time.

In this story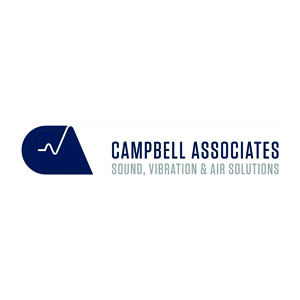 Safety/Environmental Equipment

For full range of services, please contact the member directly.
---
We can fullfil all your Noise Vibration & Dust monitoring needs. Installation to decommission. Sale or hire. We supply the biggest names in demolition with 1000+ units deployed across the UK right now
Originally published Jul 11, 2022 9:30:00 AM, updated July 22 2022.