---
At the National Federation of Demolition Contractors, our community of Corporate and ISP Members continue to raise money and funds throughout the year, which has allowed the NFDC to support hundreds of charitable organisations over the years.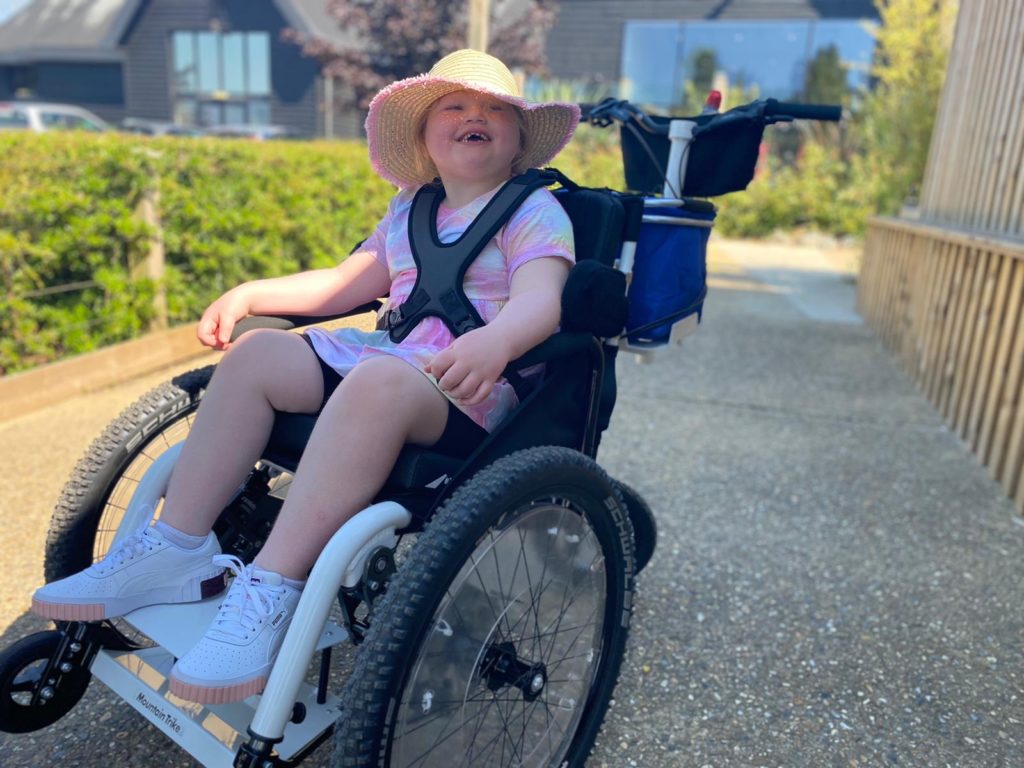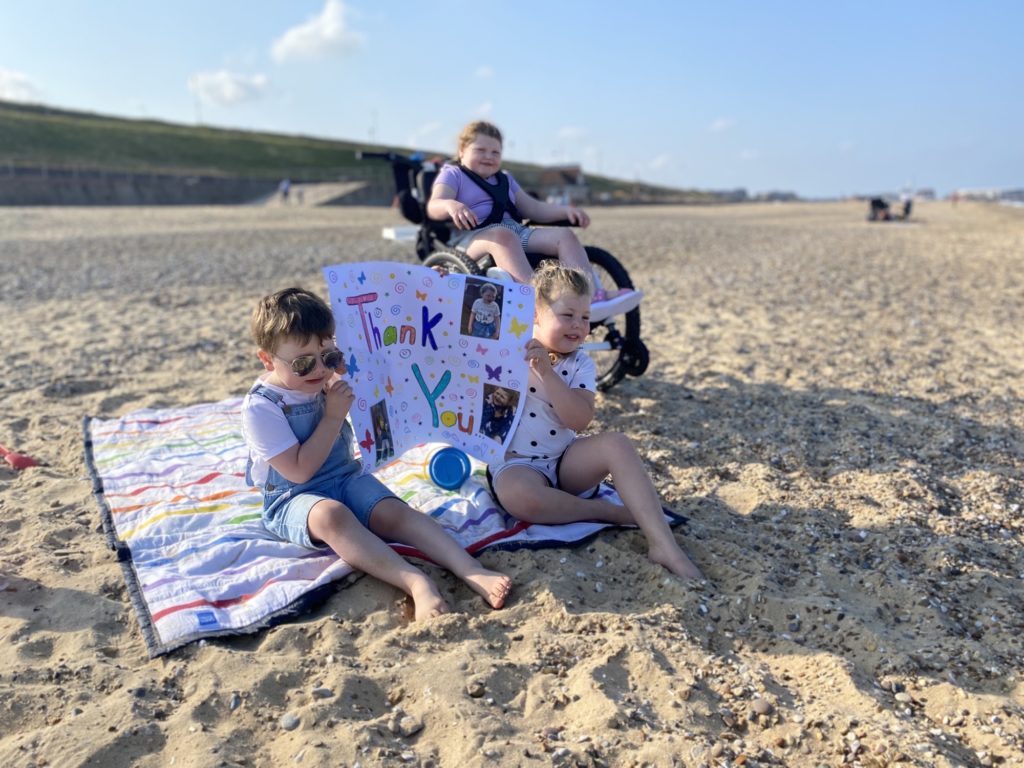 In February 2021, L&SC Corporate Member Anglian Demolition contacted NFDC with a request to support the daughter of their Senior Contracts Manager, Danny, who was diagnosed with Angelman Syndrome at just 1 years old. Angelman Syndrome is a rare neurological disorder affecting approximately 1 in 20,000 births, which characteristically causes severe learning difficulties, delayed development and can result in issues with movement and limited or no speech capabilities.
Olivia's story is not that of a typical 7 year old, as she faces daily struggles caused by her diagnosis. Being non-verbal, Olivia is currently learning how to use technology to communicate, however her movement is also restricted by poor balance, meaning she is only able to walk short distances. As Olivia gets older, her love of exploring and adventure is being restricted by her limited mobility and therefore places a strain on her and her family. It is for this reason that Anglian Demolition have reached out to the NFDC for help.
In order for Olivia to be able to visit her favourite places with her family, from woodlands to the seaside, she will need a specially designed chair to be manufactured, which can cope with 'all terrain', whilst adapting to Olivia's needs as she grows.
Olivia's journey since diagnosis is profound, and NFDC therefore pledged to not only assist with the purchase of the chair, but to pay for it in it's entirety. The Federation were overjoyed to be able to support Olivia and her family with the purchase of an all-terrain chair from The Mountain Trike Company for almost £5,000, an amount which pales in comparison to the benefit felt by Olivia as she continues with her courageous journey.

In this story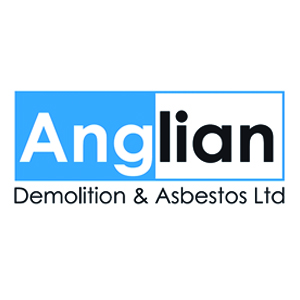 Active

This member is fully compliant with NFDC audits and legislations.
---
As the region's no.1 contractor of choice, we provide a full demolition and clearance service, including strip outs and high reach. We deliver on schedule and to the highest standards of safety.

Related news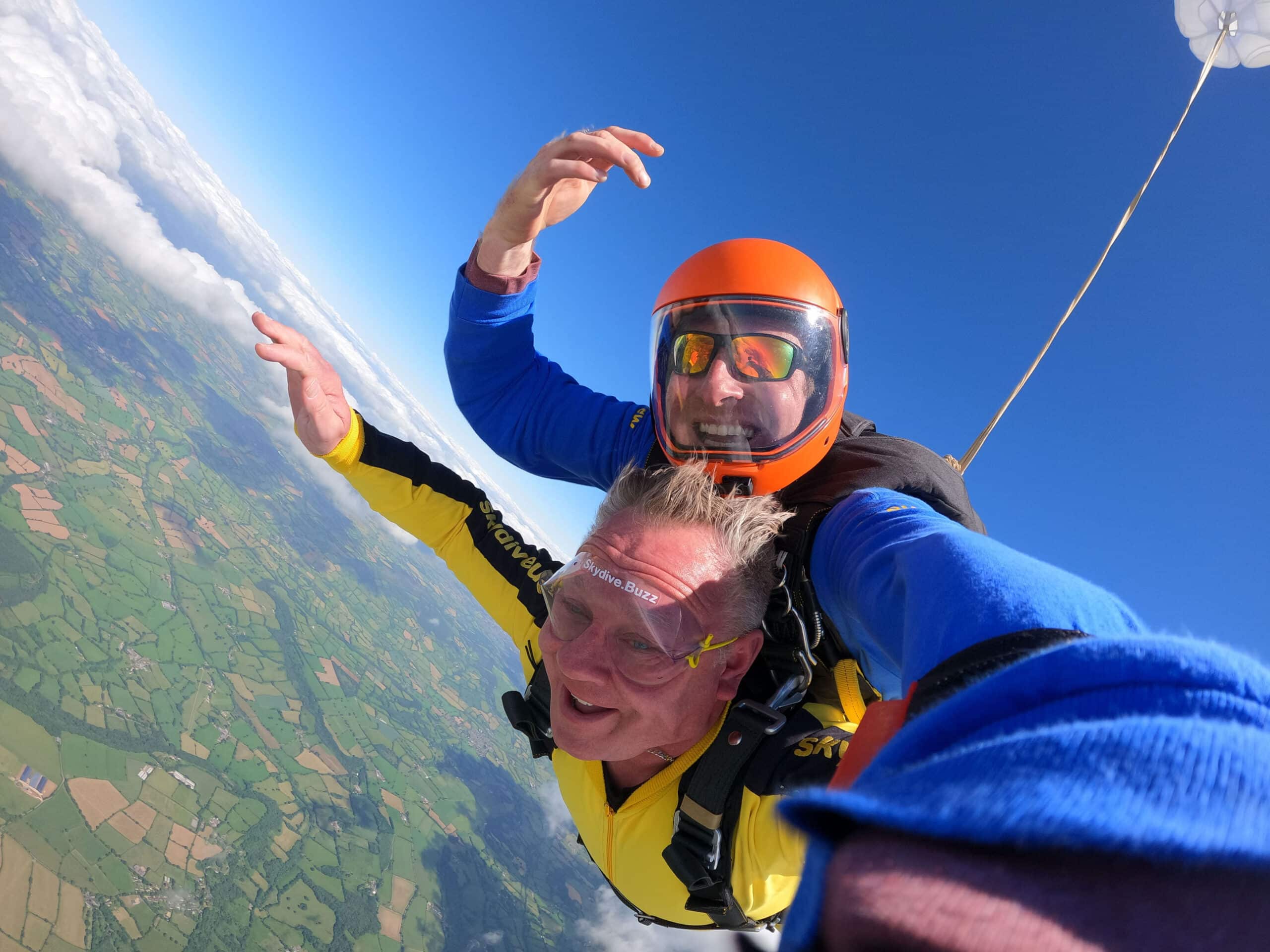 London & Southern Counties Chairman and Vice Chairman take to the skies in charity skydive.
Originally published Jul 06, 2021 2:46:00 PM, updated July 22 2022.