---
Demolition contractors often have to deal with, and remove, bizarre finds, but one of the most unique situations NFDC members Apex Demolition had to deal with was safely removing two Banksy murals from an old pub in London, which was being demolished to clear the way for a new hotel to be built.
The fragile artworks, painted in 2004, had to be removed and kept in storage, ready to be reinstalled in the construction of the new 27-storey Art'Otel being built on the site, in the Shoreditch Conservation Area.
The Banksy's, painted on the back of The Foundry pub, depict a 6m high giant rat holding a knife and fork, and a smaller mural of a TV being thrown out of a window, still plugged in. They had been hidden from view for years, covered with wooden hoardings.
Back in 2004 The Foundry was at the heart of the graffiti scene in the area and the murals were iconic examples of Banksy's work during that era. In 2020 when demolition works started, the murals hadn't been seen by the public since 2007.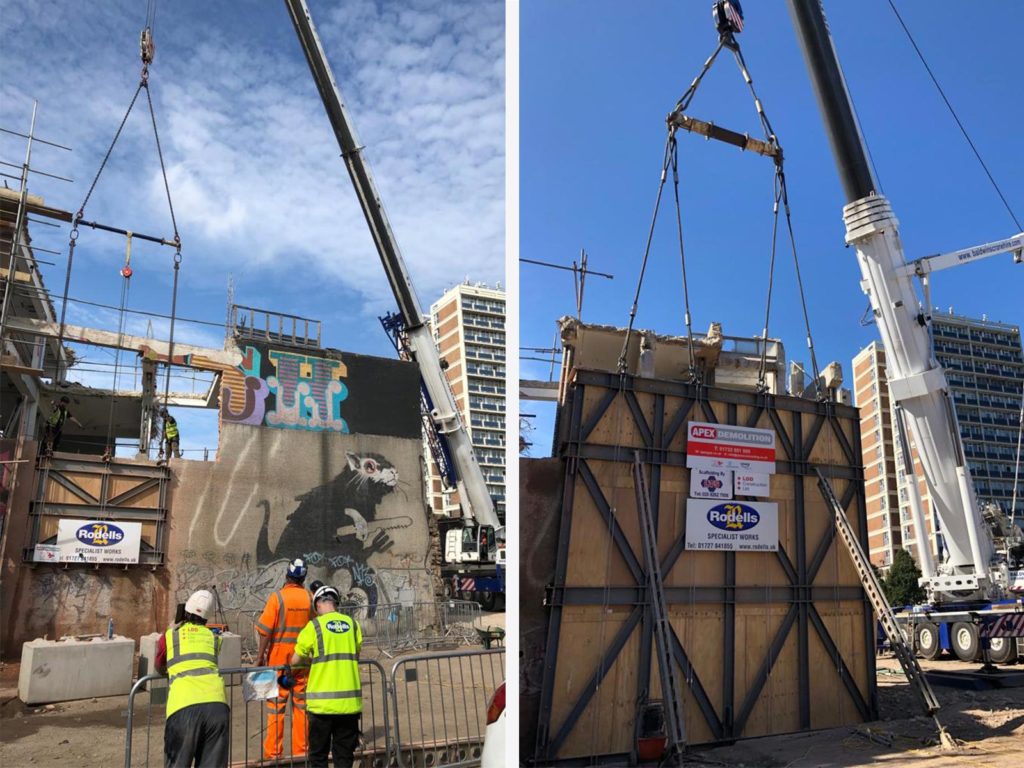 A piece of history is preserved
To retain them Apex had to do a partial hand top-down demolition around the murals prior to removal, followed by a complete removal using a 500T crane for one and a 1000T crane for the larger one. The murals weighed 15T and 35T respectively.
They were then transported by crane to their new storage locations.
Mark Nicholls, MD of Apex Demolition and Chairman of the NFDC Midlands & Welsh region, said: "It was an incredible project. As principal contractor it was a significant step forward for the company."
The new Art'Otel Hoxton is expected to be ready in 2024 and boasts a dazzling skyline view, ample gallery space, a lounge, bar, gym – and two Banksy originals preserved and on public display!
You can read Apex Demolition's full scope of works here.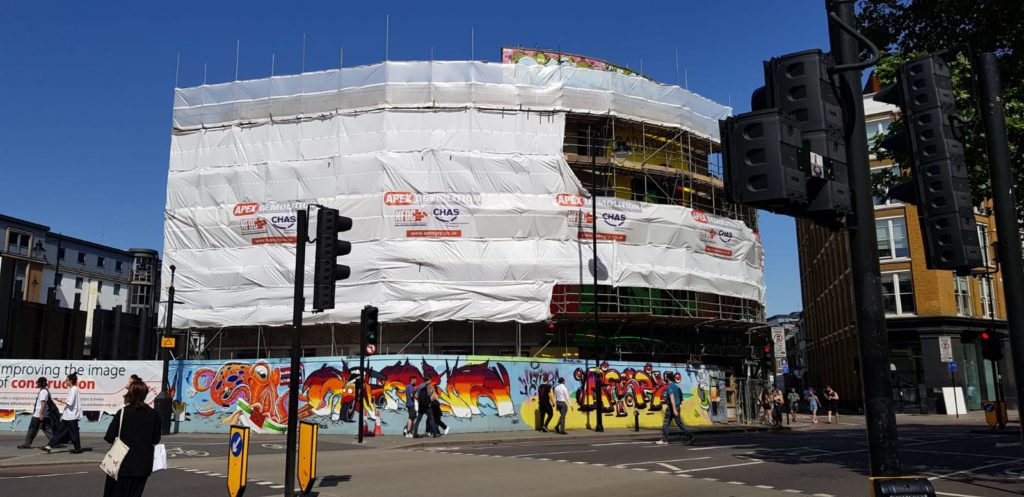 In this article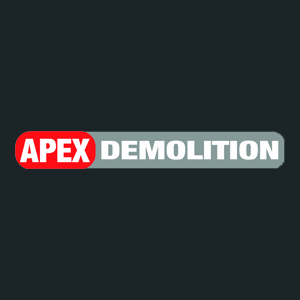 Pending

Contact NFDC to find out the reason for a pending membership.
---
Apex provide a turnkey Enabling Works Package which includes Licensed and Non-licensed, Asbestos Removal, Soft Strip, Demolition, Bulk Earthworks, Land Remediation and Groundworks.
Originally published Aug 02, 2023 2:57:10 PM, updated August 2 2023.