---
NFDC aims to promote safe working practices, focusing on safeguarding the demolition workforce and reducing, if not eliminating, the rate of industry related incidents.
An important factor in this process is to learn from industry incidents and near misses, sharing key findings so that our members and the industry as a whole can increase awareness and understanding – and where possible, develop safer methods to help avoid any potentially avoidable accidents. All NFDC Members are encouraged to share learning from incidents and will be 100% supported by the Federation in doing so.
NFDC Corporate Members AR Demolition recently experienced an incident involving the collapse of a ground floor slab after a demolition rig tracked over an unknown void. No injuries were reported, however AR Demolition have chosen to share their initial findings with the NFDC and wider demolition industry. A full investigation is underway.
Key points from their 'lessons learned' include:
– Lack of information – 'As demolition professionals we need to educate and advise Clients/Principal Designers of the level of information required for our works to be designed and delivered safely'
– Site Investigation – …'the use of further tools such as GPR should be used more common place'
– Site Controls – 'physical marking out and exclusion around underground hazards are a key final barrier in avoiding collapses…'
A full copy of the Incident Review by AR Demolition is available for download. Please also make this document available to your workforce as appropriate.
​I would like to thank AR Demolition for their transparency and intention in sharing learning from this incident. As a Federation, we intend to encourage a culture of shared learning – both best practice and learning from incidents – as far and wide as possible.
Stay Safe,
Howard Button
CEO

Related resources
DRG117 – Crisis Management – Guidance Notes
Shared Industry Learning: Unexpected Voids – AR Demolition

Featured in this post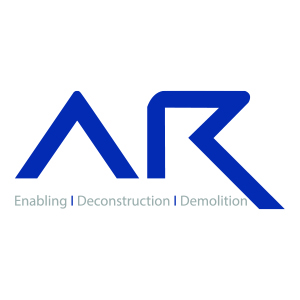 Active

This member is fully compliant with NFDC audits and legislations.
---
AR is a specialist demolition contractor providing services throughout the UK including deconstruction, decontamination, strip out, remediation and emergency response. AR, The Enabling Partner.
Originally published Jan 25, 2022 1:54:55 PM, updated July 22 2022.